Our Brands
OJYA Natural- A Natural Beauty and Health Care Product Manufacturer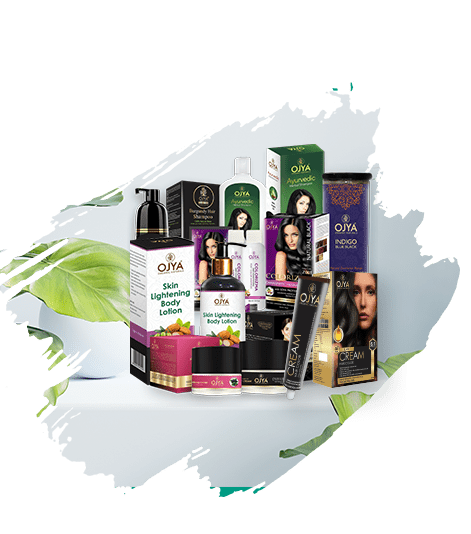 Introduction
Herbal beauty products, because of the presence of natural and organic elements in them, are very much in demand these days. Indians have been a promoter of such beauty products since times immemorial. At Ojya Natural, we not only have a huge variety of such products, but also have improvised ones too.
USP
Based on various natural sources and organic ingredients, the beauty products are manufactured. We make sure that there are no added chemicals.
Ojya Natural is a certified Indian brand
It is the manufacturer of herbal beauty products and personal car
The products of Ojya Natural are safe for the skin as they are based on Ayurvedic formulations
Only organic ingredients are used for making the products
Available in most parts of Asia, Europe, Africa and America
Specifications of the company
Ayurvedic formulations gives out the best results

Organic elements make sure that the products are safe

Company ethics makes the brand reliable
Features of the company
Any age group of people can use the products
People from all over the country can get these products available
Encourage the natural agriculturists to focus more on the farming of natural sources, thus increasing their wages
Innovating new ways to develop better health and wellness by the better quality herbs and organic sources.
Leading exporters of the products
Ojya Natural is also a leading exporter of their products to different parts of the world. Being an Indian company, it is readily available here. Besides, these products are also available at different Asian countries, European countries, Africa and America too. Check the products at our website and get details about all the Ojya Natural products. Read the instructions to know how to use them and get the best result out of it.
" Nam ac elit a ante commodo tristique. Duis lacus urna, condimentum a vehicula a, hendrerit ac nisi Lorem ipsum dolor sit amet, consectetur adipiscing elit. Aliquam vulputate, tortor nec commodo ultricies vitae viverra "
" Nam ac elit a ante commodo tristique. Duis lacus urna, condimentum a vehicula a, hendrerit ac nisi Lorem ipsum dolor sit amet, consectetur adipiscing elit. Aliquam vulputate, tortor nec commodo ultricies vitae viverra "
" Nam ac elit a ante commodo tristique. Duis lacus urna, condimentum a vehicula a, hendrerit ac nisi Lorem ipsum dolor sit amet, consectetur adipiscing elit. Aliquam vulputate, tortor nec commodo ultricies vitae viverra "