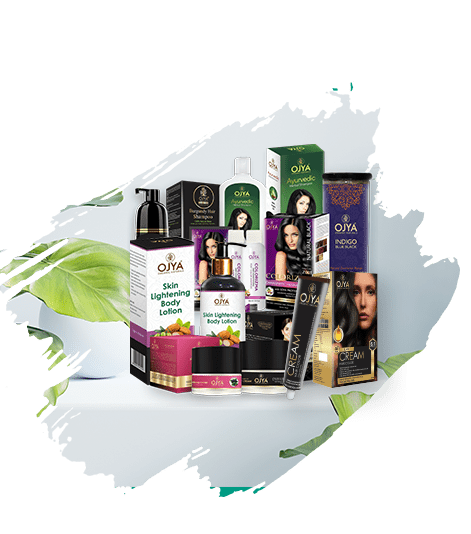 We Bring You Products that are All Natural!
Using harmful chemicals to create cosmetics and give out momentary results is easy. But to us, the safety of our customers comes first and so we pick the difficult way, which will give our best results and will last long.
We at OJYA naturals are a skincare and beauty product manufacturing company that uses only organic elements, which makes our products safe to use. Our products will give you the naturally beautiful hair and skin that you have been dreaming of, without any side effects. As we believe in the miracle of nature, we only generate products blending what it has to offer us.
This is one of the primary reasons why our brand stands out in the market. We ensure great results with utmost safety.
Natural- All the way:
One of our primary motto is not just giving out good results for our customers, but also making sure that whatever we provide them with, is 100% natural. We put in all our efforts to gather herbs and other substances that are grown naturally. Our experts then blend all the elements together making sure that no element exceeds its required composition. We use organic substances even for fragrances.
Refrain from any Chemicals:
As mentioned above, we make sure that our products are 100% natural. We do not adulter our products even with the slightest amount of chemicals. If at all, there is any requirement of some basic chemical, we figure out an alternate natural remedy to acquire something of the similar sort. This takes in a lot of hard work, but we make sure that there are no shortcuts applied in our process of manufacturing.
Only Ethical Sourcing:
We believe that no good can come out of unethical work. This is why we only go through the ethical means of acquiring all our raw materials. We have collaborated with NGOs that work directly with the farmers. We ensure that we are contributing to social welfare while getting our work done.
Made in House:
We collect all the natural ingredients and bring them down to our own factory. We ensure that in the process of extraction, all the goodness of the raw products is intact and there is only minimum loss of nutrients.